For the love of rock
Vol V, Issue 7 – Military madness (01 Jul 2020)
www.intheloveofrock.com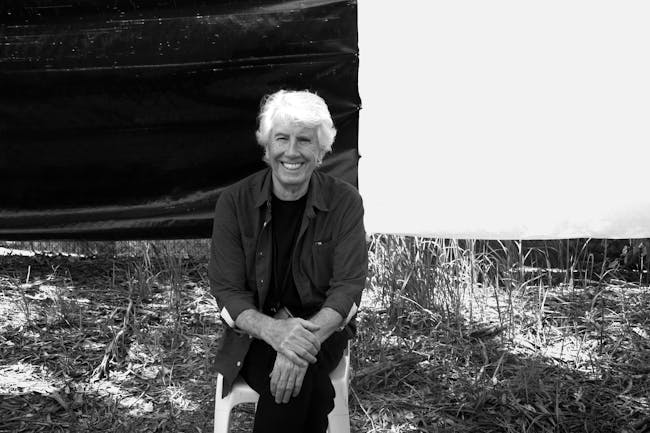 Name of song– Military madness
Singer – Graham Nash
Writer– Graham Nash
Release year– 1971
Album –Songs for Beginners
Peak chart positions
# 20 – Australian Charts
# 57 – Canadian Charts
#66- US Cash Box
# 73 – US Billboard Pop Singles
 Military madness
 "Graham Nash" is a British American folk-rock singer and songwriter, mostly famous for his contribution in "The Hollies" and the supergroup "Crosby, Stills, Nash and Young" (CSNY). He is famous not only for his contribution in these bands, but also for his solo career. Besides being inducted into Rock and Roll Hall of Fame for both the groups, he is also well known for photography, philanthropy as well as anti-war activism.
Originally from Blackpool, England, he started his early musical career as a teenager and formed "The Hollies", which had several hits. He quitted "The Hollies" as he started to feel suffocated for not being able to flourish his prolific songwriting. He subsequently moved to California and obtained US citizenship, where he befriended David Crosby and Stephen Stills and joined them as "Crosby, Stills and Nash." Neil Young later joined to form the quartet "Crosby, Stills, Nash and Young." The group became worldwide success. His contribution in singing, songwriting as well as keeping the group intact was elemental. It is an undeniable  fact that the group as well as all the individual members had equally parallel successful solo careers as well.
"Military madness" is one of the most successful singles from Nash's debut solo album "Songs for Beginners", published in 1971. The album was published after all the members decided to produce solo albums following the group's mega hit "Déjà Vu" in 1970. This is one of the most successful singles by Nash and is a prototype anti-war song. Written it the background of Vietnam war, this song has been considered as one of Nash's finest masterpiece, which was generated in the past and is equally relevant in the present and continues to be so in the future.
The song begins with soft guitar strumming along with piano and drums. Nash's voice in tenor sings painfully the separated family and the country ruined because of the war. He also sings about his immigration from Britain to US in the song. The song has a bombastic combo pack of Nash's guitars and vocals, Rita Coolidge's backing vocals, Dave Mason's wailing electric guitar, Joel Bernstein's piano and John Barbata's drums. All in all, the song is an epitome of Nash's successful solo career with song writing and composition.
Graham Nash is an integral part of "The Hollies" and "CSNY", but when it comes to his solo career, military madness is the one which beats all his other masterpieces. Just close your eyes, listen to it, and think about it. Yes, it is definitely "Military madness", until we do something about it!!!
Happy listening!!!
Resources- Wikipedia.org, allmusic.com
                                                 Military madness
In an upstairs room in Blackpool
By the side of a northern sea
The army had my father
And my mother was having me
Military madness was killing my country
Solitary sadness comes over me
And after the school was over
And I moved to the other side
I found another country
But I never lost my pride
Military madness was killing the country
Solitary sadness creeps over me
And after the wars are over
And the body count is finally filed
I hope The Man discovers
What's driving the people wild
Military madness
Is killing our country
So much sadness
Between you and me
War, war, war, war
War, war, war, war
War, war, war, war
War, war, war, war
War, war, war, war
War, war, war, war
Lyrics link-https://genius.com/Graham-nash-military-madness-lyrics
Video link- https://youtu.be/TjUXFbkJJck